---
COMMUNITY HIGHLIGHT – November 2022
CREATIVE KUPONYA is this month's featured organization. All featured organizations can be found in the CIC Resource Guide.
Note that CIC cannot vouch for the organizations on this list.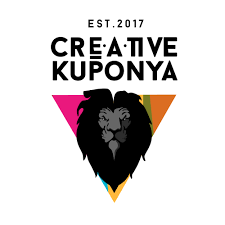 Creative Kuponya is a mental health agency that provides free, quality therapy, primarily to those who have been systemically marginalized. They work with formerly incarcerated individuals, people with alternative abilities, people of color, and anyone seeking accessible mental health resources. They also facilitate discussions surrounding systemic injustice and community healing and coordinate diversity, equity, and inclusion (DEI) sessions. Their unique approach centers art, movement, and culture, all while working to dismantle the biases and inaccessibility embedded in mental healthcare.
Creative Kuponya founders, Sara and Jamil Stamschror-Lott, found that traditional mental health institutions often fail to provide high-quality services to low-income, societally marginalized individuals. Beyond their limited accessibility, such organizations are rarely representative of or responsive to clientele seeking culturally-conscious care.
Sara and Jamil began Creative Kuponya in response to the limitations of traditional mental healthcare. They wanted to center the experiences of their marginalized clients and put systemic accountability at the core of their work. This means educating people about the inequities that may be perpetuating their mental health challenges and incorporating justice into healthcare.
As part of their effort to increase accessibility, Creative Kuponya's therapy services are free. They provide individual therapy, couples therapy, family therapy, and group therapy. Mental health professionals serve people of all ages, starting as young as five years old. Creative Kuponya emphasizes relationship-building between clients and their therapist while using engaging, fun activities to work through difficult topics.
At youth programming sessions, like the ones offered during CIC's Caregiver Council, Creative Kuponya providers facilitate activities such as blackout poetry and vision boarding to help children engage with their emotions and exercise creativity. They also understand the power of movement as a way to process. All youth programming, whether in a group setting or individually, gives children space to address their mental health by participating in creative and physical activities.
Creative Kuponya also offers interactive programming to adults, addressing the wide range of mental health needs they may demonstrate, including parenting challenges, addictions, employment issues, and stress management. They engage with racial trauma-informed mechanisms like liberation psychology, which helps individuals identify the nature of their oppression. The goal of this work is to help individuals break free from the undercurrents of racism they experience daily, like negative images of blackness in media, and identifying those instances is the first step in subverting them.
Addressing oppression is a goal Creative Kuponya takes beyond individual therapy and into the community. Following COVID-19 and the murder of George Floyd, there was high demand for mental healthcare in spaces where people have been marginalized and racially oppressed. Creative Kuponya worked to address communal tragedies and incorporate mental health into racial healing through community support groups and free therapy sessions. These socially-informed initiatives set Creative Kuponya apart from their traditional counterparts.
Creative Kuponya centers the community in all of their efforts, from individual therapy to DEI sessions conducted for company diversity initiatives. Their emphasis on healing and addressing racial and economic trauma helps individuals identify the roots of their mental health challenges, and prepares them to develop lasting solutions. The end goal of their work is to create a greater capacity for individuals to develop healthy, positive relationships with themselves, their families, and their communities.
Creative Kuponya partners with community organizations like All Square, Repowered, and Tech Dump. Their free services are generously funded by the Resiliency Project Foundation, which also enables them to provide programming for children at CIC Caregiver Council meetings.
To learn more, please visit creativekuponya.com. To access Creative Kuponya's services or request an appointment, navigate to creativekuponya.com/contact-us/.
---